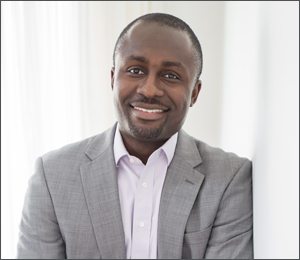 Dr. Nana Yeboah
Dr. Yeboah is delighted to be serving the West St. Paul, South St. Paul and St. Paul communities. He received his dental education at the University of Minnesota School of Dentistry and completed his bachelor's degree at Luther College in Iowa. Since graduating from dental school, Dr. Yeboah has worked closely with numerous specialists and general dental practitioners across the Greater Twin Cities and Chicagoland areas.
Treating each patient as he would family, Dr. Yeboah delivers high-quality care with his patient's best interests at heart. Dr. Yeboah is passionate about educating himself about his patients, and about educating his patients about their oral health condition and care needs. He has an outstanding ability to translate complex technical processes into easy-to-understand descriptions. His patients are amazed at his ability to ease their dental fears, so they can enjoy their dental visits.
Dr. Yeboah is passionate about dentistry and he is in tune with the continuous evolution of the dental field. He participates in numerous continuing education courses each year in order to offer the latest proven dental treatments for his patients.
When Dr. Yeboah is not practicing dentistry, he enjoys spending time with his family and friends, traveling and staying active playing soccer and basketball.
Dr. Yeboah is a member of:
The American Dental Association
The Academy of General Dentistry
The American Academy of Implant Dentistry
International Congress Of Oral Implantology
International Academy of Dental Implantology
Meet Our Team
Our team is here to serve you, working with our dentist, Dr. Nana Yeboah, to provide you with comfortable, friendly dentistry in West Saint Paul, Minnesota. We educate our patients about every part of their dental care, including ourselves! Read through the bios below, or call us at 651-300-0949, to find out more about Access Point Dental's team!
Check back again to meet our dental team!